Navarre Beach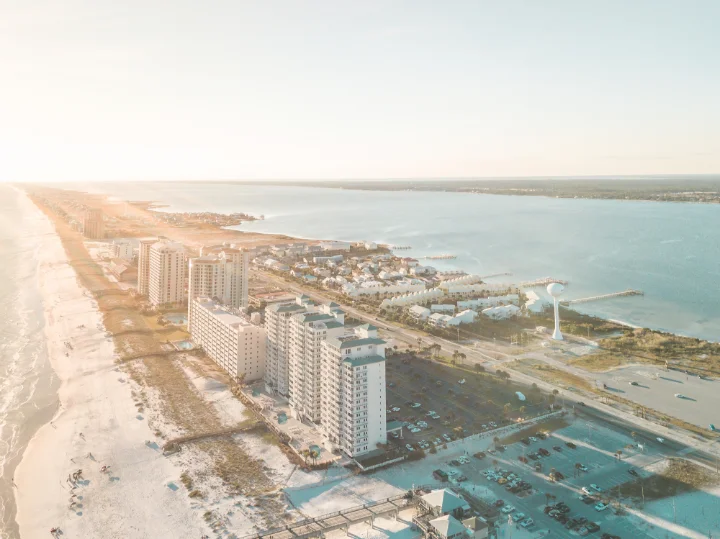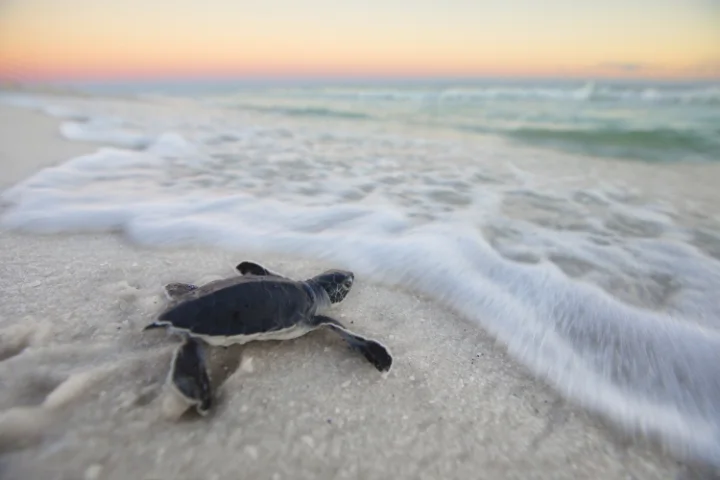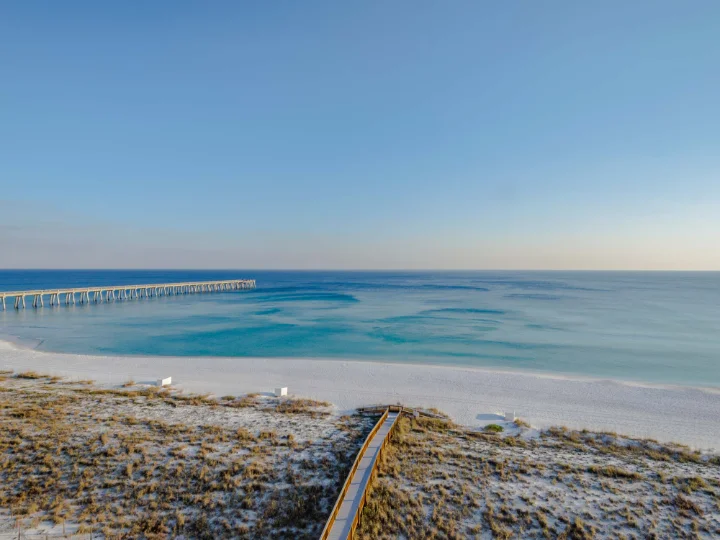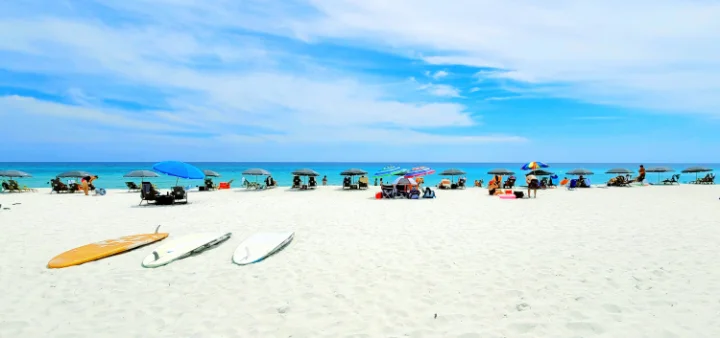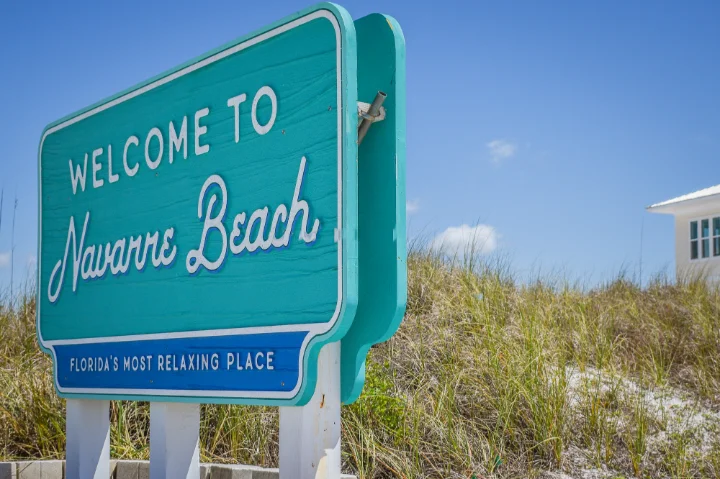 Discover Navarre Beach
Part of the Pensacola, Florida, metro area, Navarre Beach, Florida, is the less-crowded, lesser-known beach town on the Santa Rosa Barrier Island extending from Pensacola Beach through Gulf Islands National Seashore. Visitors frequently describe crossing the Navarre Bridge as "transcending paradise" because of the area's immaculate beaches, which are consistently ranked among the best in the country.

Navarre Beach, called "Florida's Most Relaxing Place," is home to friendly locals who love their town and love sharing it with visitors. The beaches are lined with dunes held in place with sea grass and sea oats. Beaches here are wide and flat, making them a wonderful place for a game of Frisbee or building a tall sandcastle.

Navarre Beach is surrounded by state parks and preserved coastline. Visit the Navarre Fishing Pier, which is 30 feet above water and 1,545 feet long. The Navarre Beach marine Park is home to the Navarre Beach Marine Science Center, a marine sanctuary and a sea turtle conservation center. The immensely popular Gulf Breeze Zoo is just a short drive away.

Get out on the water on a wave runner, rent a sunfish and sail along the shoreline. Book a deep-sea fishing excursion. Catch sight of sea birds at the Gulf Islands National Seashore, which offers eight miles of federally protected, undeveloped shoreline – the longest continuous stretch of protected coast in Northwest Florida. Catch one of the most vibrant sunsets you'll ever experience from your beach rental's balcony.

Choose a beach rental from VTrips and Southern Vacation Rentals for your Navarre Beach vacation. Whether you choose a modern resort condo with all the amenities imaginable or a private home with luxurious, fresh accommodations, you will have everything you need for your beach vacation.

Book your beach rental with VTrips and Southern Vacation Rentals and start planning for the vacation of a lifetime.
Additional Information
Navarre Beach Pier
Gulfarium Marine Adventure Park
Gulf Breeze Zoo
Gulf Islands National Seashore

Vacation Rentals in Navarre Beach, Florida