Alabama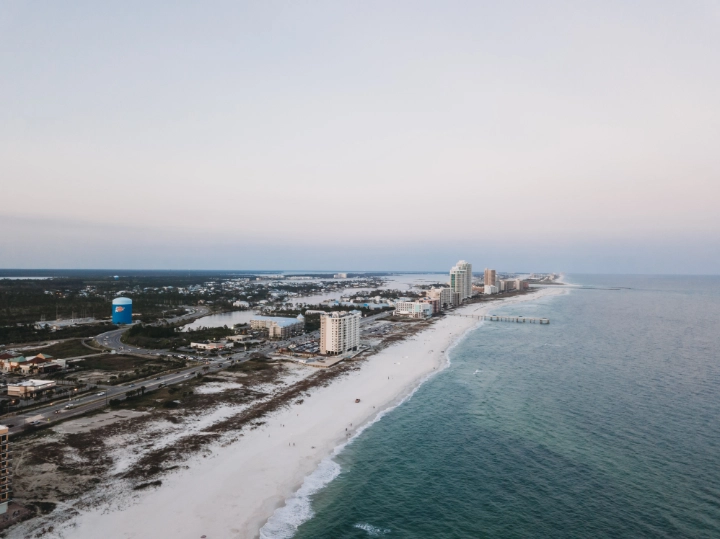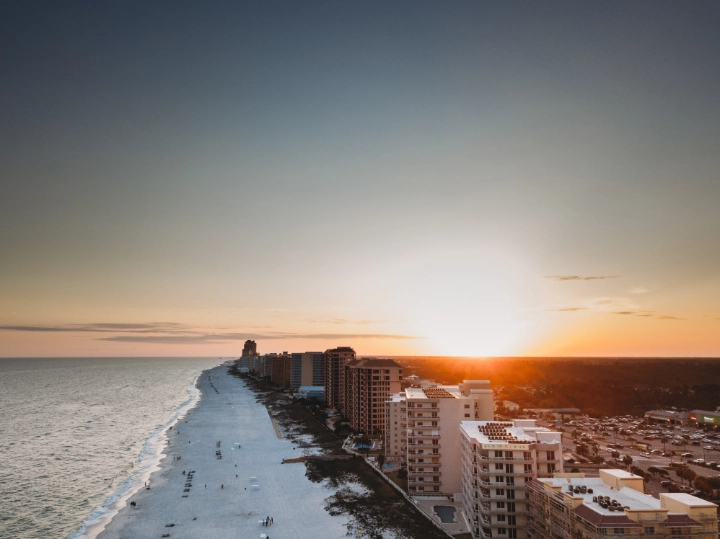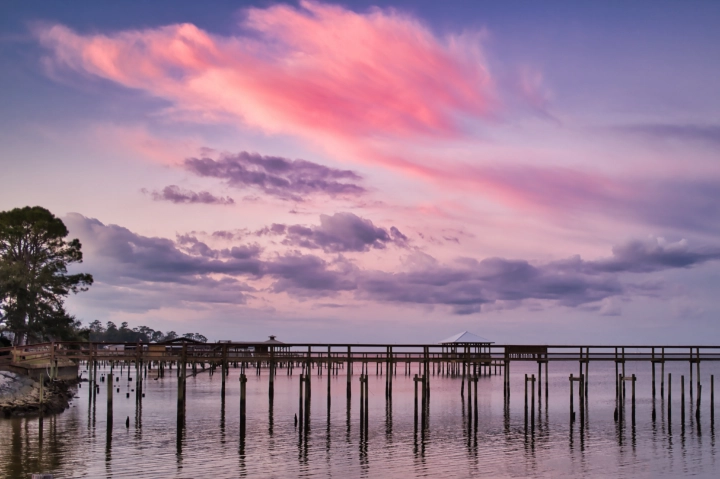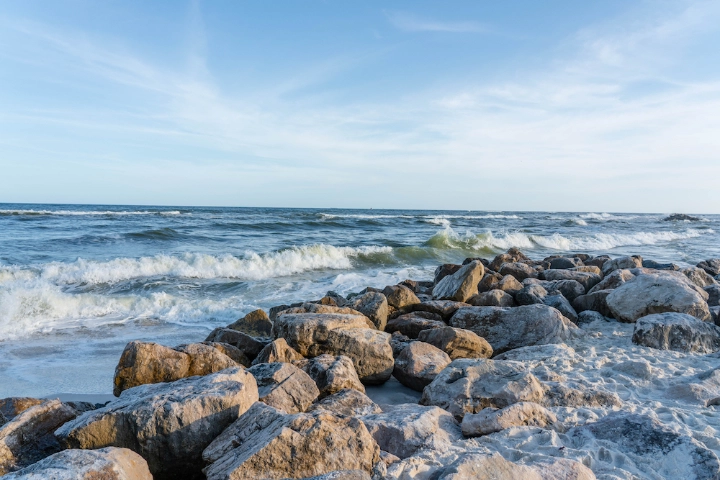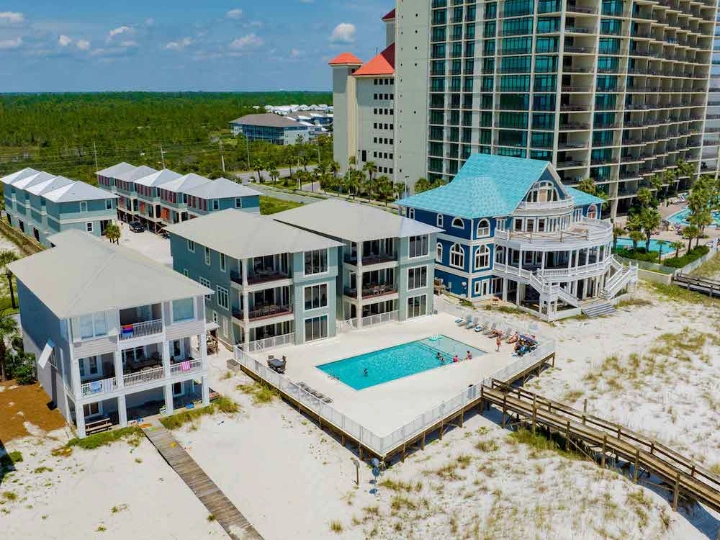 Discover Alabama Vacation Rentals
When you think of Alabama, you might not think of sugar-soft, sparkling white sand beaches, warm, sunny weather and swaying palms, but think again! Alabama is more than oak-lined paths, sweet gardenias and picket fences. A vacation on the Alabama Gulf Coast allows you to fill your days with the excitement of theme parks, the adventure of sport fishing or the serenity of lazy days spent on the beach.

Southern Vacation Rentals has partnered with VTrips to offer everything from two-person condos to enormous, luxurious homes in Orange Beach, Gulf Shores and Fort Morgan, Alabama. Each city has its own personality and its own unique take on a southern beach vacation.

If you're looking for an intimate condo with breathtaking views for a second honeymoon or a sprawling beachfront home for a family reunion, VTrips and Southern Vacation Rentals have the perfect rental to meet your needs. Rentals include full living, dining and kitchen areas and feature comfortable bedrooms and pristine bathrooms. You'll have peace of mind when it comes to your condo or home rental, as you're greeted with freshly laundered bedding and linens, free Wi-Fi and fully equipped kitchens.

Kick it up a notch at a resort location where you can take advantage of pools, hot tubs, saunas, fitness centers and tennis courts. Or rent a quiet beachfront bungalow where you feel secluded from the rest of the world.

Orange Beach

Orange Beach is well-known for its water activities such as deep-sea fishing, boating, sailing, kayaking, jet skiing and paddleboarding. Hop over to The Wharf for a day of upscale shopping, dining and entertainment. The Wharf Amphitheater is a great place to watch some of your favorite artists perform. Right along the Florida border, Orange Beach is a great spot to explore not only the Alabama Gulf Coast but also nearby Perdido Key and Pensacola, Florida, home of the U.S. Navy Blue Angels.

Gulf Shores

Beautiful nature preserves and pristine beaches welcome you in Gulf Shores. A very family-focused Gulf Coast beach town, Gulf Shores is home to beautiful resorts with excellent dining options and amenities. Gulf State Park, the most popular state park in Alabama, is a great place to go kayaking, paddleboarding or pier fishing. Miles of trails invite you to jog, hike or bike. You'll even find a butterfly garden and could see a bobcat, deer or alligator along the way. Family amusements abound in Gulf Shores at the Alabama Gulf Coast Zoo, Tiki's Mini Golf or The Track Family Fun Park.

Fort Morgan

Steeped in military history, Fort Morgan is home to the Fort Morgan Historic Site. Across the bay, accessible by ferry, is Fort Gaines. Birders will love the Bon Secour National Wildlife Refuge, home to 370 different bird species. Life on Fort Morgan is lived at a slower pace, but the community still boasts dining options with fresh-caught seafood and American fare.

A vacation on the Alabama Gulf Coast is sure to bring lasting memories and carefree moments. Book your preferred vacation rental with VTrips and Southern Vacation Rentals today and start packing!
Alabama Vacation Rentals by VTrips